If there's one day of your life where you want to feel like the most beautiful, polished version of yourself, it's your wedding day. Of course, finding the right bridal style isn't always easy, and that's why we'd always recommend a wedding hair and makeup trial with a pro. But what if you've already had your trial, and changed your mind? Maybe something about the first look didn't feel right, or changed after the trial (like makeup that didn't last or hair that fell out of its style). Maybe COVID-19 extended your timeline, and you've had to change the style or season of your wedding. Maybe you went in for a drastic change of cut or style (or fell victim to the dreaded lockdown home haircut) and need to re-think. Whatever the reason for the change, don't panic! Here's how to navigate a style u-turn after your wedding hair and makeup trial.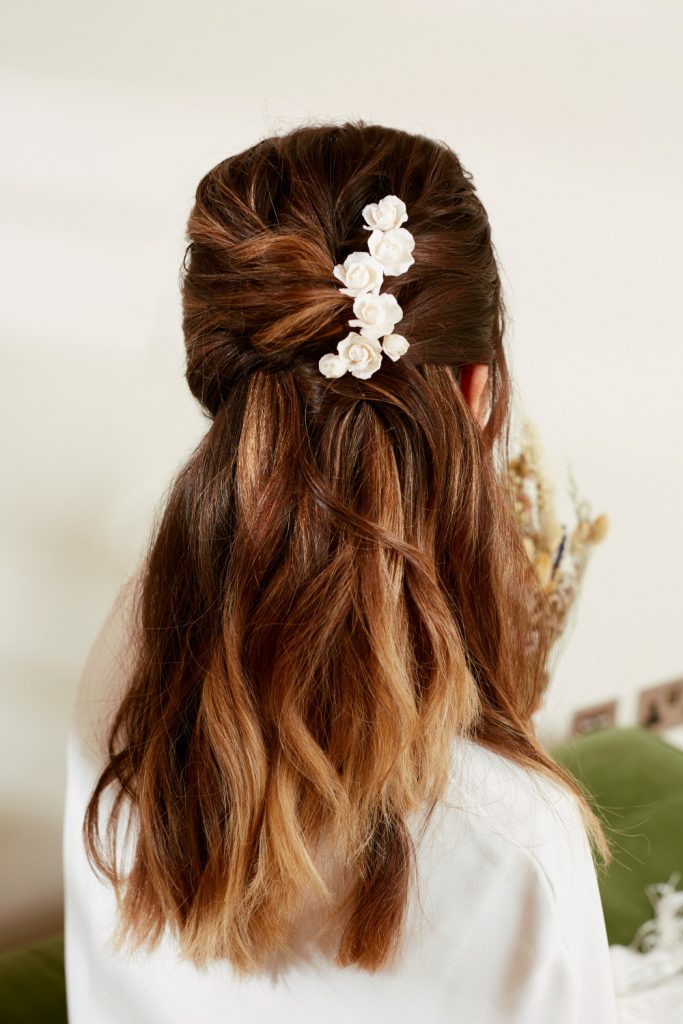 What are your reasons for the change? Before you go any further, it's a good idea to have a think about WHY you want to make the change. Is it for one of the practical reasons above, or something else? Are you second guessing your original choices? With some extra time on your hands, it's easy to find yourself falling down the Pinterest rabbit hole and falling in love with a new look every day. If so, take some time away from planning your bridal look to see what which hair and makeup styles really stick with you. On the other hand, you could be reacting to feedback from a friend or family member, especially if you've shown them pictures from your wedding hair and makeup trial. Having input from people you trust can be a good thing, but be sure that their opinions don't colour your own. It's YOUR wedding day, after all! The most important voice is your own.
Communicate with your hair and makeup pros. Once you're sure you want to make an adjustment, it's essential to consult with your bridal hair and makeup pros. They want you to feel your best, so don't be afraid to be honest. Think of your bridal look as a partnership between the two of you. Let them know your thoughts by email and discuss your options. Be sure to share inspiration images, and tell them what you like about them. And where relevant, share any other changes to your plan, like colours, wedding dress details, and venue. Don't just spring the changes on them on the day. Minor adjustments are one thing, but a full style change will require them to be properly prepared and equipped.
Schedule a second trial. If you're unsure, it's always a good idea to schedule a second wedding hair and makeup trial before the big day. This will allow you to iron out all the details of your new look, and give you peace of mind. If possible, it's always a good idea to leave a bit of room in the wedding budget for something like this. (One good way to make the most of the expense? Schedule your engagement shoot for the same day!)
Allow plenty of time on the day. It's so important to leave enough time for your hair and makeup preparation on your wedding day. Everybody does their best work when they're un-rushed, and you and your girls will be able to relax and enjoy a glass of champagne without watching the clock too closely. This is especially true when you've made adjustments to your bridal style. Ensure you have enough time to make any last minute tweaks, so you're 100% happy with the final result and can walk down the aisle feeling calm and confident!