Middle partings may not be new, but they're certainly enjoying a moment in the trend spotlight. Celebs are rocking them on the red carpets, models on the catwalks, real women on the streets. And, of course, brides are wearing centre partings down the aisle! (And looking super chic as they do it too.) A middle parting is a great way to highlight facial features, whatever your hair length, texture, or style. From '70s-inspired long dos to soft, face framing chignons, there are endless options to suit your big day style. We've gathered ten of them from the clever Make Me Bridal pros. Whether you wear your hair parted in the centre as your natural, daily style, or want something that feels fresh and stylish as a change for your wedding, you'll find a look here to love.
Middle partings and hair accessories are a match made in style heaven. Here an elegant slicked-back bun lets the Grecian-inspired hairpiece take centre stage for some straight-off-the-catwalk bridal glamour.
You really can't go wrong with a low bun and glossy middle parting, either pinned back or with face-framing pieces, as this bride is wearing. Statement earrings are a fashion-forward addition!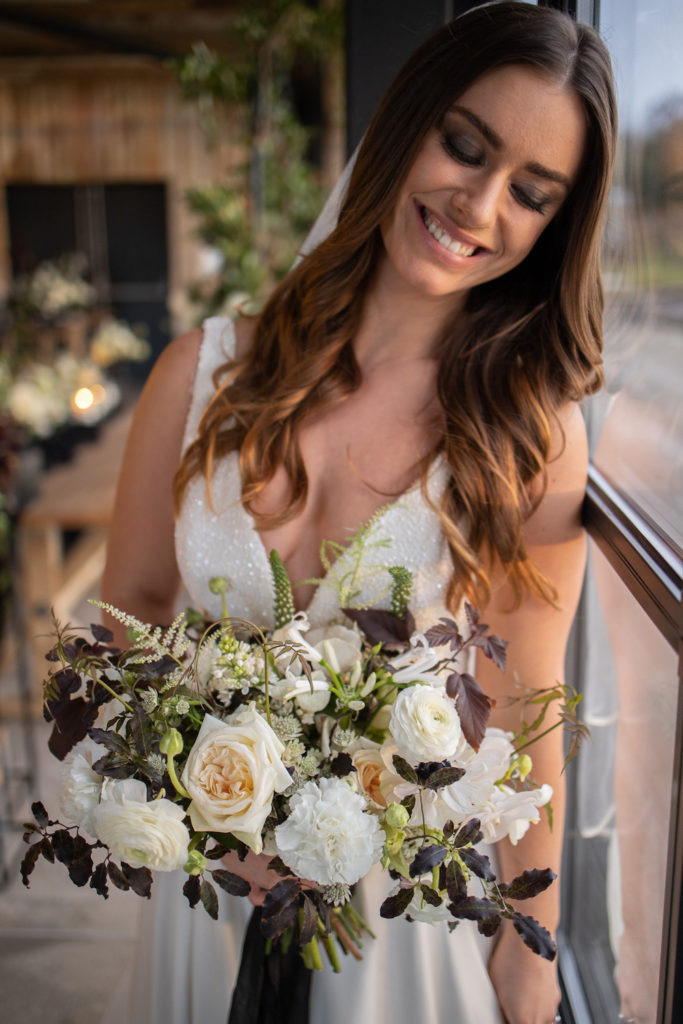 Long, beachy waves are a the perfect look for a bride who wants to embody effortless glamour. A middle parting adds modern vibes and finishes perfectly with a traditional veil placed at the back of the head.
A boho hair chain like this one works particularly well to accentuate a middle part hairstyle, with small crystals along the hairline mirroring and complementing the central gems that fall on the forehead. Long, loose curls finish the look.
You don't need to have a full middle parting. If you're working with an accessory, you can place it above a small part which then is then combed straight back with lots of lift.
The same small-middle-parting and straight-back bouffant combo also works without an accessory and has a gorgeous, slightly retro feel to it.
For a cool-girl look that exudes luxurious modern glamour, opt for a deep middle part with hair tucked behind the ears and a bit of texture worked into your tresses. It's a versatile look that defines your facial features beautifully.
A middle parting and flirty face-framing tendrils combine with a slightly messy updo for this soft, romantic look.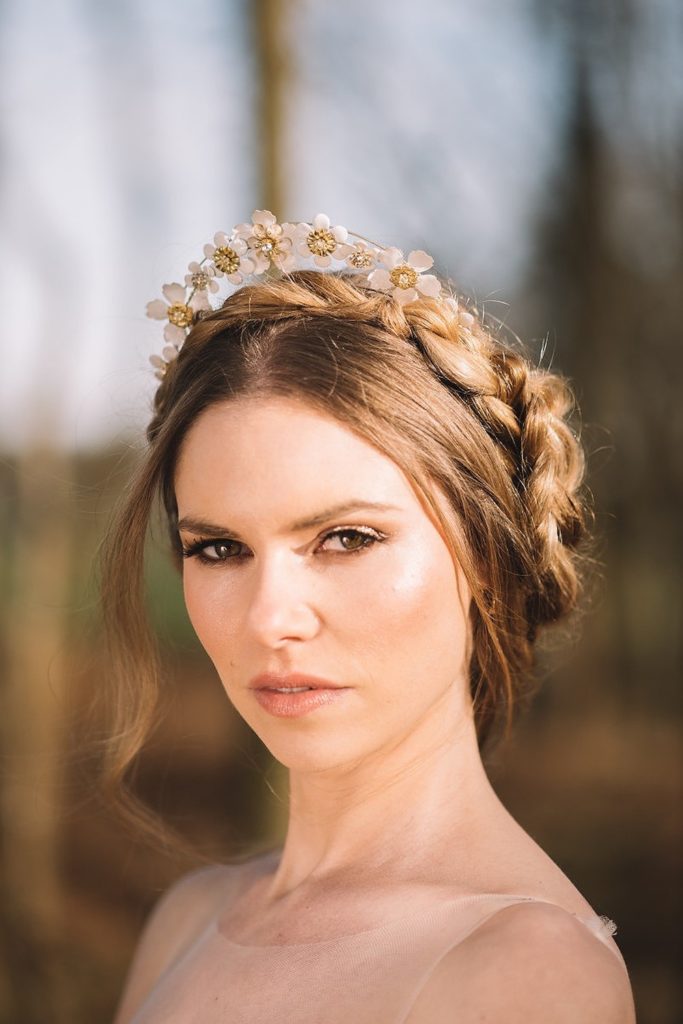 If you're considering a milkmaid braid or Dutch halo braid like this one, a centre parting is a must for creating symmetry.
A neat centre part gives beautiful natural curls a contemporary twist. No other styling or accessories needed! We particularly love how the middle parting echoes the geometric lines on this bride's sheer bodice.