Your wedding day will be one of the biggest – and most photographed! – days of your life. So with all eyes and lenses on you, you want to look and feel your absolute best. But worry not! There are steps you can take (beyond hiring a professional makeup artist, of course!) to keep your makeup looking on point from aisle to dance floor. To help you along, we asked knowledgeable industry expert and Make Me Bridal pro, Rachel Lindsey, to share her top wedding makeup tips. And, while we can't guarantee the weather or that the guests will behave, at least you'll look flawless all day long!
Flawless skin starts with skincare! In the run-up to the big day, drink water, exfoliate once a week, and treat your skin to a great moisturiser. Oily skin is screaming for moisture, so don't be scared. Use a gel variety if a cream is too much. Build your coverage in thin layers and let your skin breathe!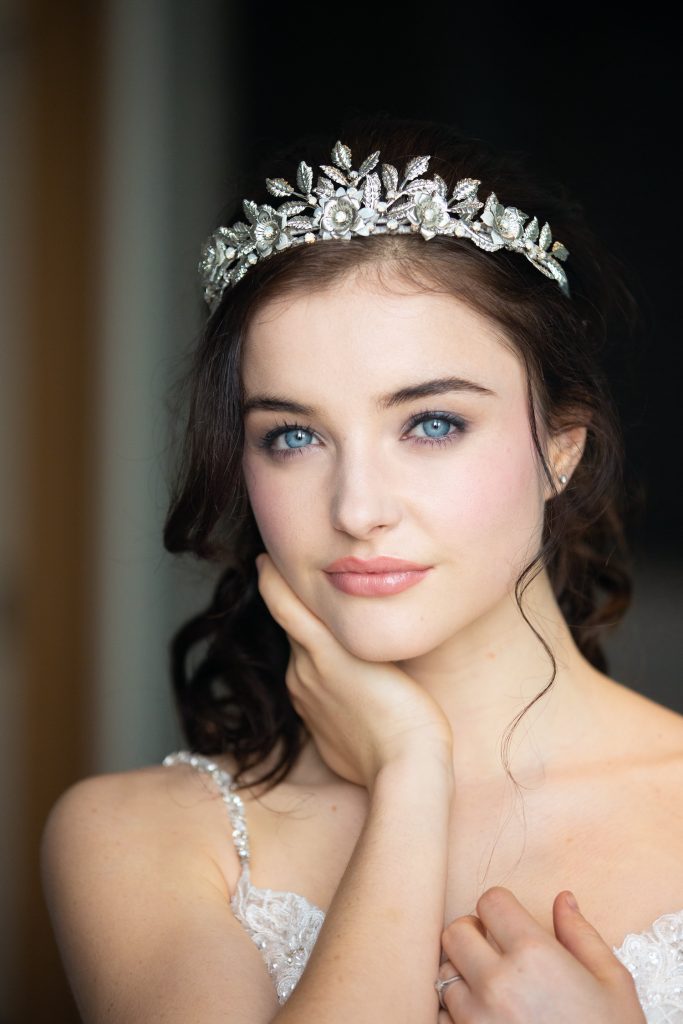 Choose the right makeup for your skin tone. Your makeup will naturally look more flawless if it suits your skin tone. Choosing the wrong colours and textures can age you and isn't at all flattering.
Colour correction is the key to a flawless foundation. There are creams and concealers that can help hide any problem areas: green to counteract redness, peach and orange to brighten dark areas, or yellow to hide thinner skin with visible veins. A little goes a long way, so use these products sparingly!
Apply concealer carefully. It's important to conceal in the right places and build coverage in thin layers. Refrain from using too much product straight away. Instead, pop some on with your finger or a small sponge and cover gradually. Too much concealer won't look flawless; it will appear dry and cakey!
Highlighter isn't just for the face. When highlighting the high points on your face, don't forget to give your chest a little sparkle too!
Use liner that lasts. If you want to achieve a long lasting black liner look, try to use a waterproof gel product. Apply it above the lash line on your eyelid and set and smudge using an eyeshadow powder. Black, brown, grey, navy or a burgundy all work; there are lots of options but be quick! That gel dries super fast. Invest in a couple of small eye brushes for extra precision.
Blend, blend, blend! When working with slightly darker eyeshadows (like the gorgeous subtle plum tones I used for this winter wedding), be sure to blend until there are no visible lines and the colours melt into the natural skin. I like to use a transitional colour to connect the eyes to the face seamlessly – usually the blusher or bronzer I've already used!
Don't be afraid of colour! If you want a bold lip for your wedding, build it up in thin layers using a brush. Really press it into the lips so that it lasts longer. As a bride, you'll be kissing many cheeks and sipping loads of bubbles, and you want that lip colour to last!
All additional images: Rachel Lindsey