One of the factors you may not have considered when planning your bridal look is how your wedding dress and hairstyle will work together. But worry not! Whether you're opting for a classic A-line, strapless gown, a minimalist column dress or a sexy mermaid silhouette, there's a bridal hairstyle that will work perfectly with your dress silhouette, neckline, and overall vibe. You just need a little guidance, and that's what we're here for!
A style that is super hot at the moment is the off-the-shoulder wedding dress. Romantic and sexy, off-the-shoulder dresses can match a variety of styles, from Old Hollywood glamour to carefree boho. With the addition of statement voluminous sleeves, they can be high fashion or kept simple and soft for beachy perfection. The off-the-shoulder neckline has a particular elegance to it, as it highlights the collarbones and lengthens the neck. Off-the-shoulder wedding dresses will also pair well with a variety of hairstyles, from loose and natural to a messy updo or milkmaid braid. Here are four of our favourites, together with some gorgeous inspiration from our talented Make Me Bridal pro artists.
Hollywood Waves
If you're wearing a sexy, glamorous off-the-shoulder wedding gown, such as a mermaid or fit-and-flare style, then why not go all-out in the glam stakes and choose Hollywood waves. These structured waves will add balance and a bit of extra pizzaz without competing with your dress and will make you feel like a diva walking the red carpet on Oscars night as you step up to the aisle.
Side-swept Style
Brides who want to wear their hair down but still have a change from their everyday style are perfectly suited to a side-swept style. It's a very feminine and romantic look that matches the romance of the off-the-shoulder neckline and allows you to show off both the front and back of the dress while still creating balance with a longer style. You also have the versatility to keep it soft and loose with waves or curls, secured with a hairpiece, or have a more straight and sleek texture. You could even opt for a side braid or ponytail if you prefer.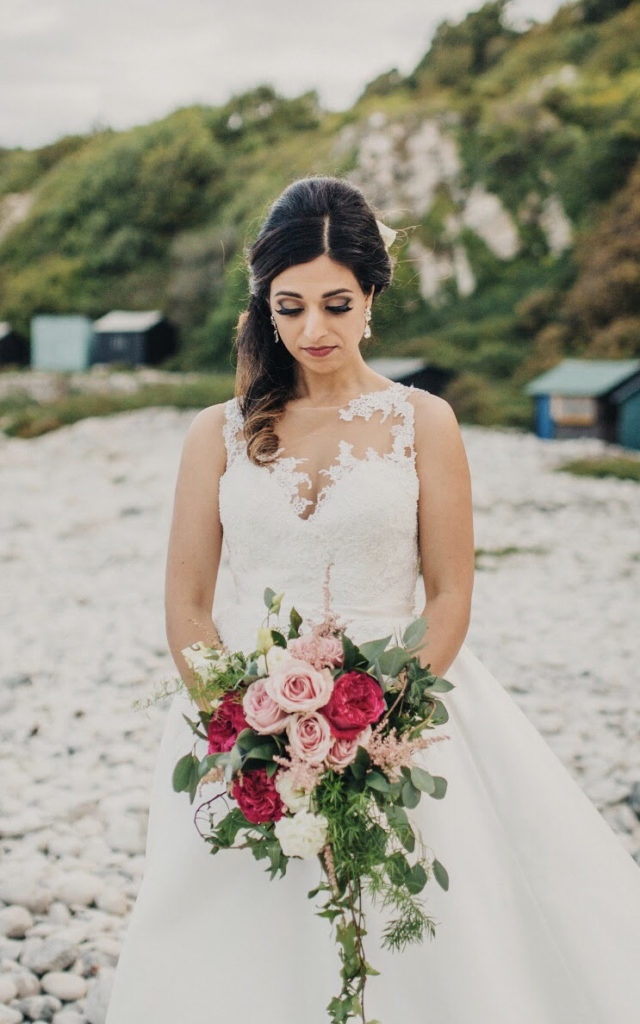 Messy Chignon
If you'd prefer an updo to go with your off-the-shoulder wedding dress, consider a low, loose bun or messy chignon. All eyes will be on your beautiful shoulders and, especially if you have additional dress features like puffy sleeves, your hair won't cover up any of the detail. The softness of a messy chignon will also complement the femininity of the dress style.
Bob (or Faux Bob)
Shorter-haired brides, this one's for you! An off-the-shoulder gown is a great pairing for a bob or lob hairstyle or even for a faux bob. The design of the dress naturally draws the eye to the collarbone and shoulders and hair that falls above the shoulders will also highlight collarbones. It's a sweet and elegant combination.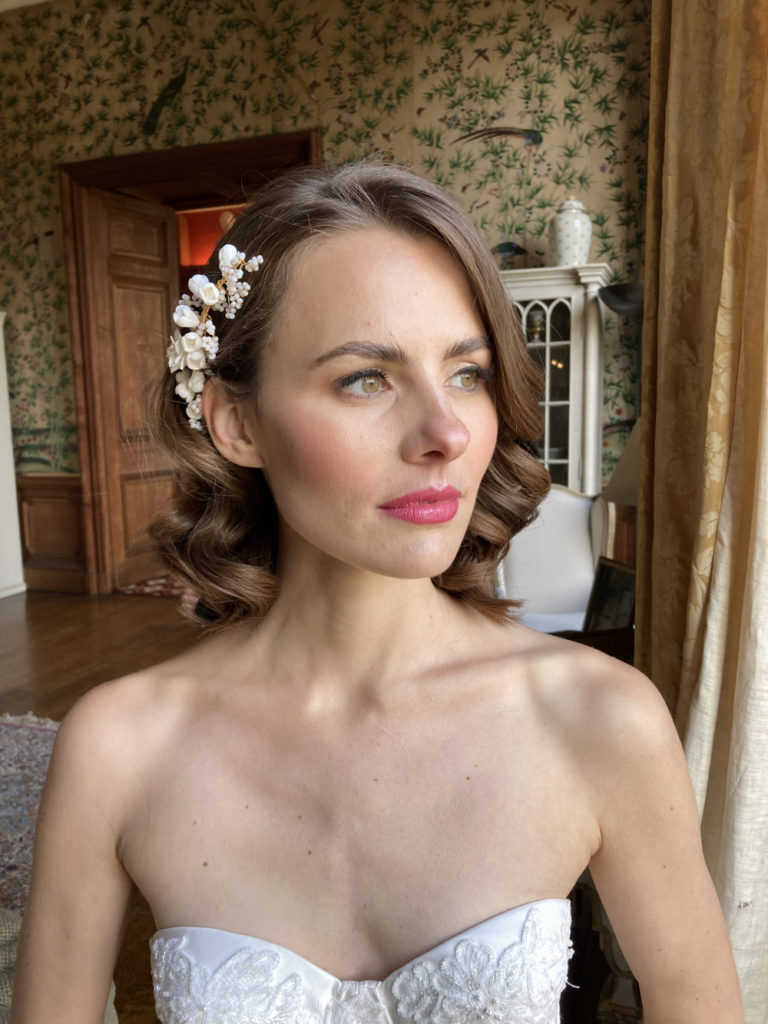 Of course, the most important thing is to consult with your professional hair stylist, who will be able to talk through all the different options and test some of them out at your trial to determine your favourite look.