Want to know the secret to many of the luscious long hairstyles or full updos you've seen on Pinterest and our Inspiration Board? Hair extensions. Many brides (and bridal hair stylists) turn to extensions as a way to boost or supplement length or volume, for both hair-down and up dos. Extensions not only add extra oomph, but are also hold styling well, so they look great all day (and night!) long. Even so, many brides-to-be shy away from using extensions because they're unfamiliar with the process and options. So, to introduce you to the world of bridal hair extensions and help you decide whether you should get hair extensions for your wedding, we turned to Make Me Bridal pro, Lucy of Hair That Turns Heads. Based in Guildford, Surrey, Lucy knows that hair is more than just about how a bride looks, but how she feels on her big day. Here are her top tips for working with hair extensions!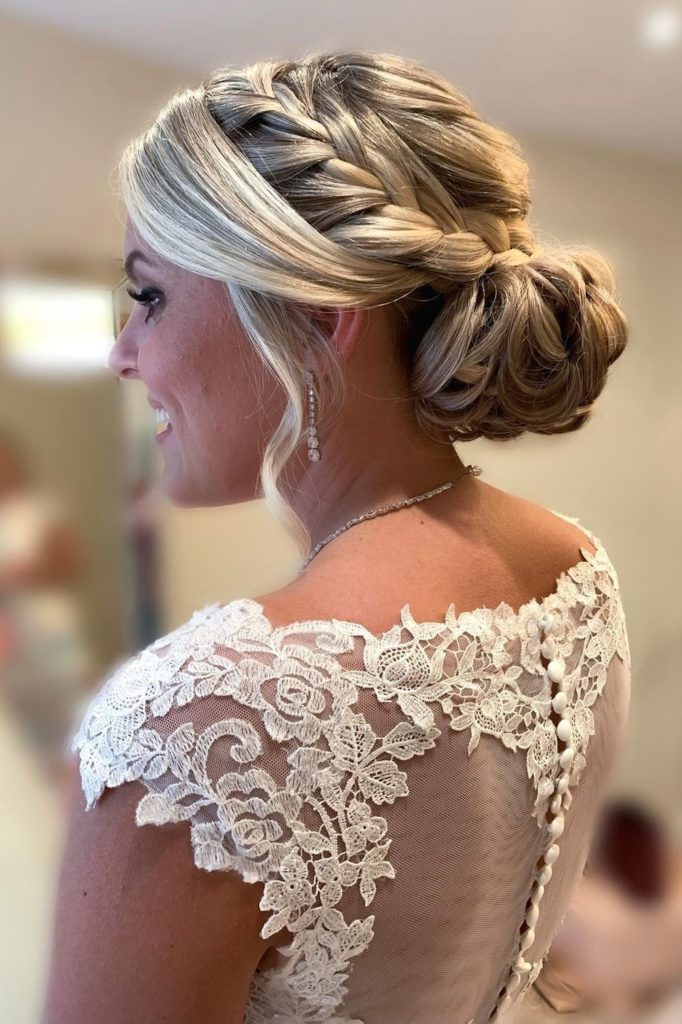 According to Lucy, the first thing to know is that wearing extensions is not for everyone. "A lot comes down to the desired hairstyle you want to create and if you have enough hair," she says. For example, if you wear your hair very short or if you have very fine or brittle hair, your stylist may not be able to add extensions without causing damage or making it look choppy. On the other hand, if you have very long, thick hair, you probably don't need any extra!
When it comes to the style itself, your hair stylist can advise if extensions will be a good option. And remember, it's also about how it holds: "Extensions aren't just handy for adding length and thickness, but they also help styles hold better, such as Hollywood waves," Lucy says.
Another important question is the amount and type of hair extensions you may need. There are a number of different methods used, from clip-in and tape-in extensions to more permanent methods like micro-bonds, keratin bonds, micro rings, and wefts.
Lucy explains: "Some hairstyles will require a lot of hair, so you will need a full head of extensions, even if you think you have plenty of hair already! Others, like updos, may just need a little bit of extra hair, so won't require a full head of extensions. Personally, I prefer working with clip-in extensions. Permanent extensions can be styled too, but they are not as easy to work with when styling."
If you're thinking about wearing extensions, the most important advice, according to Lucy, is to talk to your hairstylist and send them a photo of the style you're after. They may be able to incorporate clip-in extensions into your hair trial. ("I have a selection for brides to try out at their trial so they can try before buying," Lucy says.) If you already wear permanent extensions, it's also important to let your hairstylist know in advance.