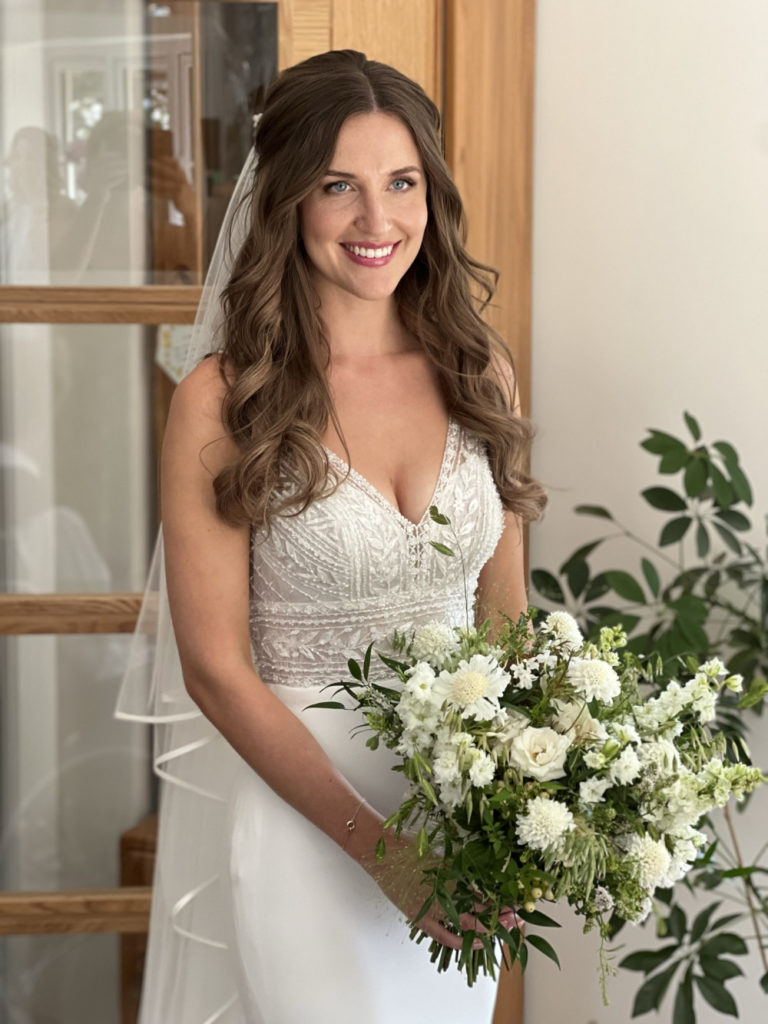 If you've just started planning your wedding, you'll already know there's a lot to consider (and a hundred decisions to be made!). One of the big ones is choosing your dress, and that process itself comes with lots of choices. Long or short? Demure or sexy? Classic white or a colour? There are so many options. Your hairstyle will also play a crucial role in completing your bridal look and making you look and feel your very best as you walk down the aisle. But have you ever considered how these two factors – wedding dress and hairstyle – work together? In this series, we've been exploring the perfect hairstyles to complement different necklines. We've already looked at strapless wedding dress hairstyles and off-the-shoulder wedding dress hairstyles, and today we're turning to another super popular set of styles: those that complement V-neck and sweetheart necklines.
Before we dive into the fabulous hairstyles, let's talk about what makes sweetheart and V-neck dresses popular choices among modern brides. The sweetheart neckline forms a heart-shaped curve over the bust, exuding romance and elegance, while the V-neck elongates the neck and accentuates the collarbones, creating a flattering and sophisticated look. These necklines are versatile and can work wonders for various dress silhouettes, from A-line to mermaid styles. They're also versatile for pairing with both up and down dos. Let's explore four of our fave hairstyles that will complement these stunning wedding dress choices, together with some lovely inspiration from our talented Make Me Bridal pros!
Voluminous Ponytail
If you've chosen a dress with a low neckline, a gorgeous contemporary chic option is a voluminous yet slightly undone ponytail. This casually elevated look adds a touch of modern chic while giving all the effortlessly stylish vibes. The voluminous ponytail complements a sweetheart or V-neck gown by accentuating the length and elegance of the neckline, and drawing attention to your beautiful dress while keeping your hair out of the way for a comfortable and carefree celebration.
Loose Waves
For brides embracing a plunging neckline, loose waves are the go-to choice. The soft curls create a sexy and tousled look that perfectly complements the sensual appeal of your dress. A plunging neckline elongates the body, and loose waves will help to complement these long lines and creating a harmonious balance between dress and hairstyle.
Half-Up Half-Down
Similar to loose waves, a half up half down hairstyle (whether it's created with straight, waved, or curly hair) will help to create that flattering elongation. However, a half-up half-down style gives you a little more versatility and control if you want to keep your hair off your face, and also creates the perfect base for a veil. It strikes the perfect balance between formal and relaxed, so it can work for any setting.
Braided Updo
Both v-necks and sweetheart necklines are strong shapes that help to create a classic, timeless style. However, if you want to create a contemporary romantic or boho feeling, a braided updo is the perfect choice. A slightly 'undone' braided updo works almost as an accessory in itself, and also shows off the shoulders, neck, and collar bone. Plus you can dance the night away without worrying about your hair getting in the way.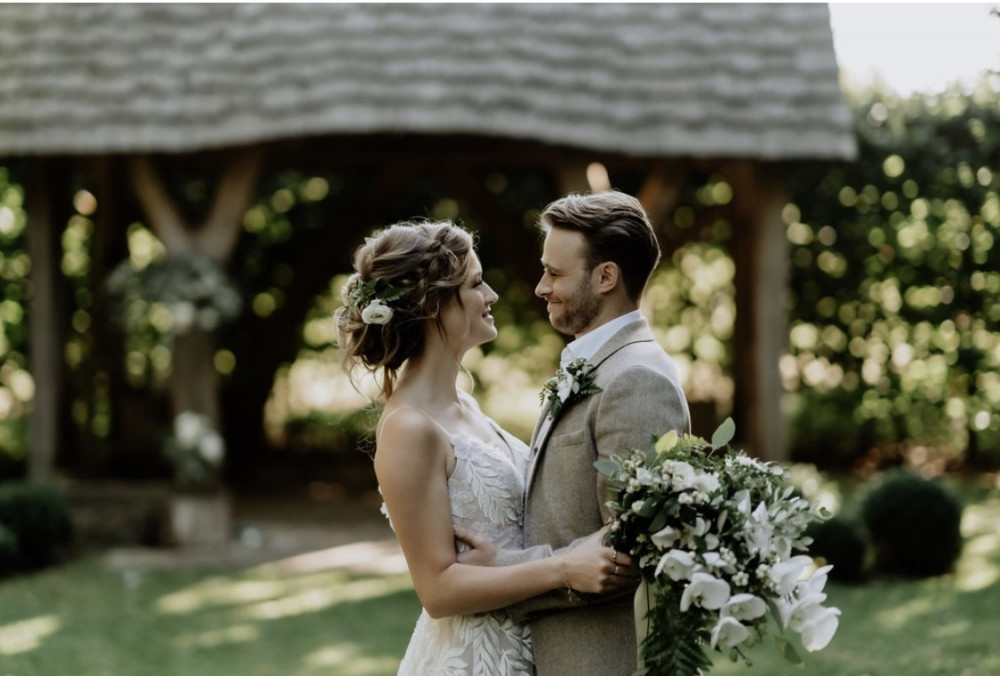 So as you prepare to say "I do" in your stunning sweetheart or V-neck wedding dress, remember that the right hairstyle can elevate your bridal look to new heights. Whichever of these styles you choose, they'll add the perfect finishing touch to your wedding day style.