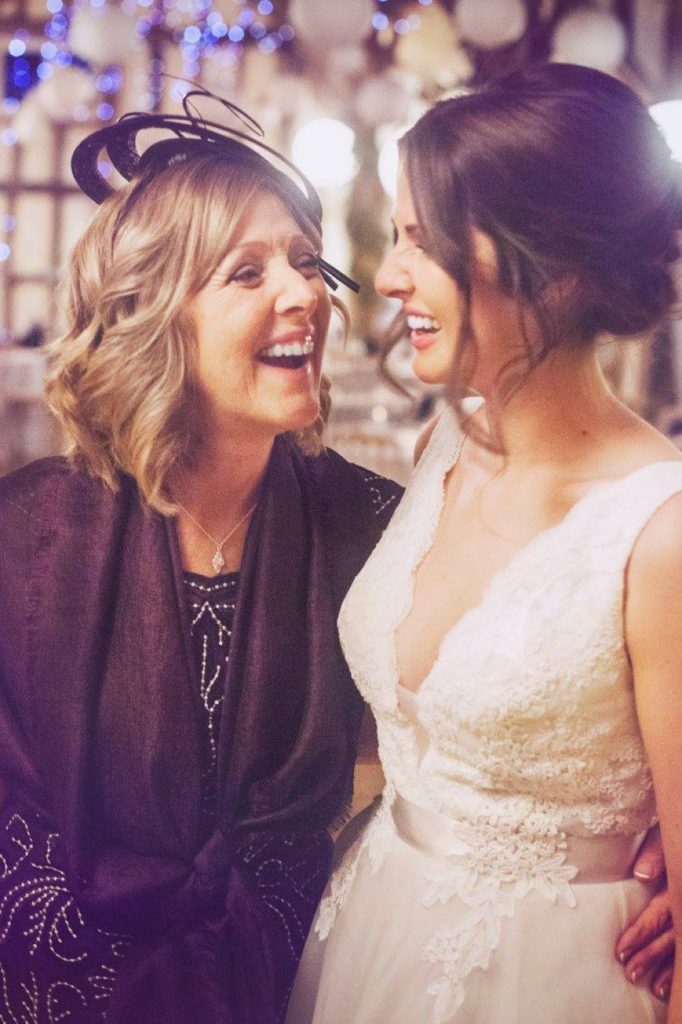 Isn't it exciting to be present at your child's wedding, standing by their side as they embark on a new journey? As the mother of the bride or groom, you're not just an attendee but a significant part of this grand celebration. And naturally, you'd want to look and feel your best on this special day.
Now, how do you ensure that?
What makeup look should the mother of the Bride or Groom go for?
Well, makeup is your secret weapon here! Regardless of whether you're a pro wielding the makeup brush or someone who prefers to keep things simple and minimalistic, these top makeup tips will surely help:
Pre-Wedding Skincare for Mature Skin
To ensure that you look your best on your child's big day, it's important to start prepping your skin well in advance. Here are some skin care tips to help you achieve a glowing complexion for the wedding day.
Prep with good skincare
The key to achieving a flawless makeup look is to start with a good skincare routine. Unfortunately, as we age, cells don't turn over as efficiently as before, which can leave your mature skin looking dry and dull. Start your skincare routine at least 2 months before your son or daughter's special day and include lots of hydration! Drink lots of water and supplement with Vitamins A, C, and E. Cleanse your face thoroughly every day and night and use a toner to remove any remaining dirt and oil.
Apply a moisturizer that's suitable for your skin type to help keep your skin hydrated and supple. The night before, don't experiment! That could lead to a disaster. Use your favourite mask or treatment that you have used before and know works well for your skin. Follow up with a sleep mask or a generous application of moisturiser and hydrating facial oils. On the wedding morning, cleanse your skin gently and apply your usual skincare.
Addressing Fine Lines
Fine lines, wrinkles, and crow's feet are a natural part of ageing, but they can be minimized with the right skincare products. Look for products that contain retinol, which can help stimulate collagen production and reduce the appearance of fine lines. You may also want to try a hydrating mask or facial oil. These are a great way to plump up your skin and give it a more youthful appearance.
Combatting Dark Circles
Dark circles beneath your eyes can give off a tired and worn-out look, yet there are methods to lessen their visibility. Ensure you're getting sufficient sleep each night and hydrating adequately to maintain skin health. Additionally, consider using an eye cream that's fortified with caffeine or vitamin C. This not only helps decrease puffiness but also brightens the under-eye region.
Choosing the Right Makeup Looks for the Mother of the Bride & Groom
As the mother of the bride or mother of the groom, you just want to look your very best for your son or daughter's wedding, and you probably have a list of makeup ideas in your head. Choosing the right wedding makeup really is essential to achieving a flawless and long-lasting look. Here are some tips to help you choose the right makeup for the big day so you can be your best version!
Choose a Long-Lasting, Luminous Foundation
To make your skin look natural, smooth and dewy all day long, choose a light to medium coverage foundation that's perfectly matched to your skin tone. You'll want to avoid matte formulas, which can set into your wrinkles. Before makeup application, use an illuminating primer to keep your best foundation in place all day long, come rain or shine.
Keep Your Eyes Neutral
Neutral tones are the perfect choice for eye makeup. Soft browns and taupes are universally flattering and will make your eyes pop without being too bold. Avoid bright colours, which can look garish and may not suit the occasion. 
Light washes of neutral colour are ideal for a mother of the bride. A lighter shade on the lid with a darker tone in the crease or outer corner will create dimension, while still looking natural. If you want to glam things up, a hint of shimmer can work but don't use too much, as sparkle tends to emphasise fine lines. Brown liner is also a good idea, as it's softer than black.
Wear Waterproof Mascara
There are bound to be lots of happy tears on a wedding day, and you want to be prepared. So ask your makeup artist to use a good eyeshadow primer and a waterproof mascara that will work together to hold through all those big emotional moments. False lashes are also a great option if you want to add extra volume and length to your lashes. Make sure to have one of the best waterproof mascaras ready to go on the morning of the wedding, you may need it!
Selecting Lip Colour
When it comes to lip colour, you have two options: a natural or bold look. Less is more, so opt for nude lipstick or a soft pink shade for a natural look. If you prefer a bolder lip, choose a bright colour that complements your skin tone.
Use a Lip Pencil
To avoid lipstick bleeding, use a lip pencil to define your lips and stop your lipstick from smudging. A lip liner is waxy and also helps to define the lips. Not only will a lip pencil help to define and plump up thinner lips, but the colour will last longer than lipstick, making it ideal for a day full of champagne and kisses. Be sure to keep it with you throughout the day, along with a hydrating lip oil or balm, for touch-ups, and to keep your pout pristine.
Opting for a Natural or Bold Look - Less is More
Whether you prefer a natural or bold look, remember that less is more. Avoid heavy makeup and opt for a soft matte base. Use light concealer to cover any blemishes and dark circles. Choose the best matte foundations to achieve a flawless and natural look, elevating your natural beauty. For a glam look, add a touch of highlighter to your cheekbones and brow bone. Many mothers worry that having their makeup done for the big day will be too much – "Don't make me look like a drag queen!" is something we often hear as makeup artists! So stay true to makeup that you're comfortable with. This isn't the time for experimentation if it will leave you feeling unsure of your new look. It's more about being the most polished, glamorous version of your everyday self. New looks can wait!
Professional Makeup Tips for Mothers of the Bride and Groom
Professional makeup services can help you achieve the look you want and ensure that your makeup lasts throughout the event. Here are some professional makeup tips to help you prepare for the big day.
Importance of Makeup Trials for Parents
Makeup trials are essential for achieving the perfect look on your child's wedding day. A makeup trial allows you to work with a professional makeup artist to create a look that complements your skin tone, eye colour, and outfit. During the trial, you can discuss your preferences and make adjustments until you are completely satisfied with the final look. The main thing is, you get primed for the big event!
Make sure to schedule your makeup trial at least a month before the wedding day. This will allow you to make any necessary changes and ensure that your makeup artist has all the products and tools needed to create your desired look.
Work with a Professional Makeup Artist
Even if you've been successfully doing your own makeup every day for years, it's still worth investing in a professional pamper on the day of your child's wedding. Not only will it ensure you look amazing, especially in all those precious photographs that will be gracing your walls for years to come, but it's also a good way to relax on what can be a nerve-racking occasion. Sharing the experience of getting ready with the bride is especially precious for a Mother of the Bride.
But just like the bride, be sure to schedule a trial ahead of the big day so you know exactly what your hair and makeup will look like. This will also calm any fears you have that you won't like the end result. With the help of experts, you can get the perfect makeup look for the mother of the bride or groom!
While the wedding day is of course all about the bride and groom, some of the spotlight will inevitably fall on the mother of the bride and the mother of the groom. So, as the MoB or MoG, you'll want to feel in your comfort zone and at your confident best. That means highlighting your natural features and adding a bit of glow. With the right products, you'll be primed and polished all day long, through all the happy tears and photographs.
The most important thing is that you enjoy the special occasion without worrying about your makeup!
RELATED: Check out our other Make Me Bridal articles if you are wondering :