Emma and Olly were married at the magnificent Culcreach Castle, in a wedding that combined historic elegance with modern flair. Scottish Emma and English Olly have lived in London for many years, but opted for a destination wedding after they fell in love with the castle's grandeur, as well as the way it would allow their guests to have a unique experience right from the moment they arrived. Emma works in fashion, and looked breathtaking in a gown designed and created by her talented bridesmaid, Jamie, owner of New Zealand couture bridal label Margaret Wray. Taking inspiration from Hollywood glamour with a touch of the 1950s and combining that with modern lines and structure, the dress included a romantic full skirt which was removed before the reception to reveal a sleek sheath beneath – perfect for dancing the night away! To complete the look, the bride enlisted the help of Make Me Bridal makeup pro, Kate Cleland of Indigo Brides, who created a beautiful smoky eye to complement the statement gown.
"I was really excited to work with Emma to create her bespoke bridal look," says Kate. "I just loved her energy, attention to detail, and how she and Olly designed and personalized their love story so beautifully. The look we chose was a move toward a more minimalist beauty, but with Emma working in the fashion world and having a modern approach to the makeup, we also incorporated a contemporary twist and fashion forward edge."
With this in mind, Kate made Emma's beautiful eyes the focus. For the eyeshadow, she chose Bobbi Brown Luxe Eyeshadow in 'Liquid Mercury', an eyeshadow with the perfect blend of purple and muted grey tones that would work well with Emma's colour palette and skin tone. The soft metallic finish was the perfect touch to work with the splashes of metallic throughout the wedding design. Kate opted for a diffused rather than a bold eyeliner, which created a softer, smoky look. Brows were brushed up and more feathery, adding a fashion edge. To finish off, a pop of MAC pigment was added to the inner corners to make the eyes really pop. The base was natural and glowy, with light bronzer and soft pink blush. Emma's chosen lipstick was Bobbi Brown 'Pale Mauve' from the Nourishing Lip Color range. With a super hydrating formula, it provides the most gorgeous texture and shine, and the shade complemented the smoky eye beautifully.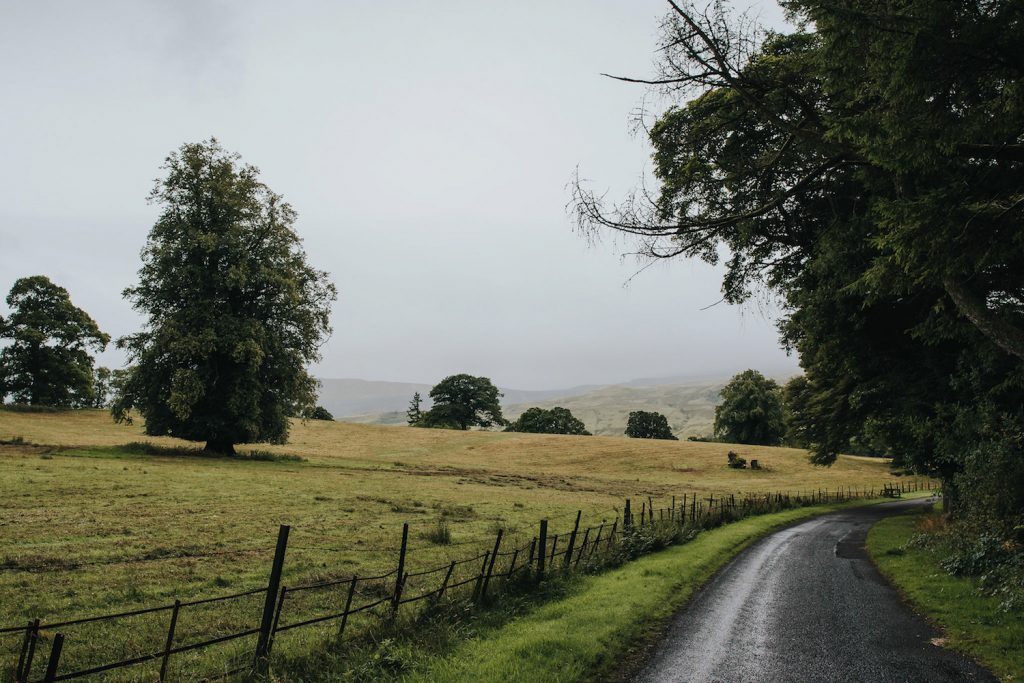 For the décor, the couple chose a colour scheme of grey and white, with metallic touches. The look was modern, but still worked well within the ancient castle walls – Culcreuch dates back to 1296! The florals included lots of foliage and white flowers for added texture, with centrepieces placed on crisp white linens, with clear acrylic table numbers, and hundreds of fairy lights twinkling in the background.
Kate of Indigo Brides is a professional makeup artist based in West Lothian, Scotland. With experience in multiple areas of makeup as well as a background as a fashion stylist, she loves creating looks for her brides that are completely tailored to them. You can see her profile here.