Kimberley and Edward's elegant rustic wedding took place on a beautiful midsummer day at Ufton Court in Berkshire. After a traditional church ceremony, guests were invited to enjoy bubbles and croquet on the landscaped gardens of the manor house, before adjourning to the barn for the speeches and wedding breakfast. The day had a lovely, laid-back, outdoors feel, which called for fresh makeup and a soft tousled updo for the bride. Make Me Bridal pro hair and makeup artist, Melissa Clare, gave Kimberley the perfect boho bridal look, which was topped off with a whimsical floral crown that beautifully complemented her classic lace halterneck gown.
When working with Kimberley to create her perfect look, Melissa tried hair up, hair down, and half up. Ultimately, the pair decided on a loose tousled updo that would best suit Kimberley's large wildflower crown. To produce the style, Melissa used Kenra styling products and her ghd Curve Creative Curl Wand to create the necessary texture. The bride worried that her hair wouldn't hold the curl, but Kenra Hot Styling Spray did the trick, and the look stayed intact through a long day and a night full of dancing!
For her makeup, the bride wanted flawless skin with a natural finish, so Melissa blended in a light foundation with a beauty blender and Skindinavia Makeup Finishing Spray, and used a creamy Stila blush to keep the soft pink glow on her cheeks. To make Kim's piercing blue eyes stand out, Melissa used a peachy golden tone on her lids, and applied individual lashes to open up the eyes.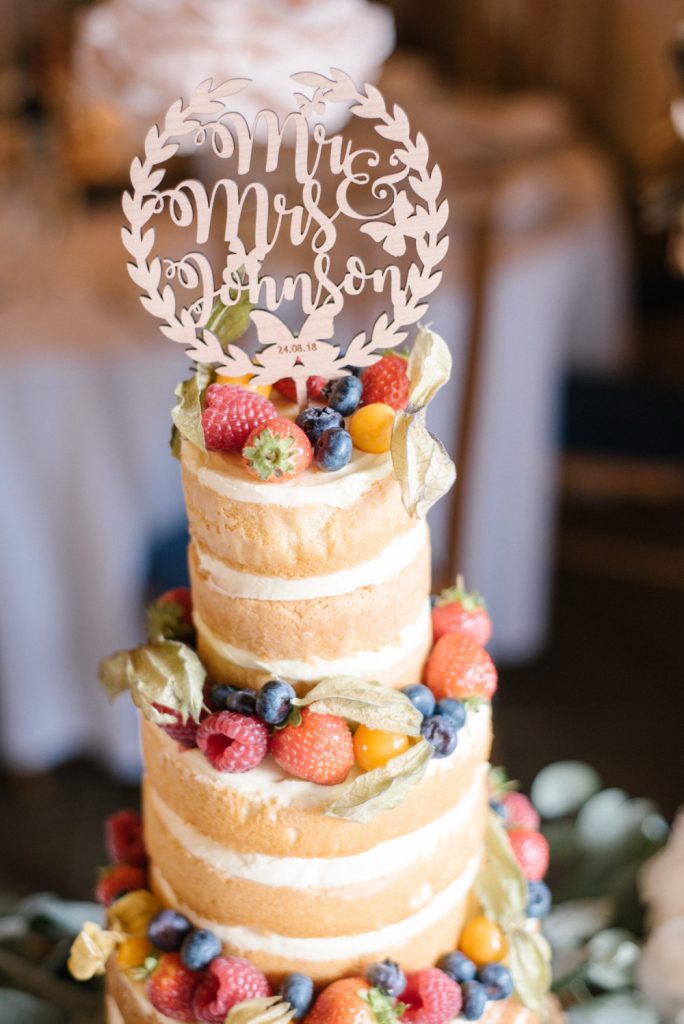 Of working on this wedding, Melissa says: "By the time Kim's wedding came about I couldn't wait to get her ready. She was so fun and easy to work with. I also met Helen Sarah, the photographer, for the first time, who was so much fun. She is really passionate about her work and brought a lot of energy to the room!"
The bride allowed her bridesmaids to each choose the hair and makeup look that they wanted. Melissa, assisted by Make Me Bridal pro artist Alice Porter, ensured they all looked amazing!
Berkshire and Hampshire hair and makeup artist Melissa has a love for bohemian styling and natural but radiant makeup looks, like those worn by the bride in this wedding. With over six years in the industry, Melissa has styled hundreds of brides and created a variety of contemporary looks such as textured plaits, rustic updos, glamorous waves or pretty half up looks. She has also been shortlisted twice in The UK Wedding Industry awards. See her profile here.
Featured Hair & Makeup Artist: Melissa Clare Makeup & Hair