Oh how we love an organised bride! Jessica was more than a year away from her wedding when she first contacted Make Me Bridal pro, Beauty and makeup by Maibel. The two worked together to create a gorgeous look for Jessica's winter wedding to her sweetheart John. The couple met while working the night shift at a mental health unit for young offenders, and were planning a boho style wedding at a cosy luxury hotel in the New Forest. When the big day finally arrived, and Jessica walked down the aisle in her gorgeous A-line gown and immaculate hair and makeup, it was worth the wait!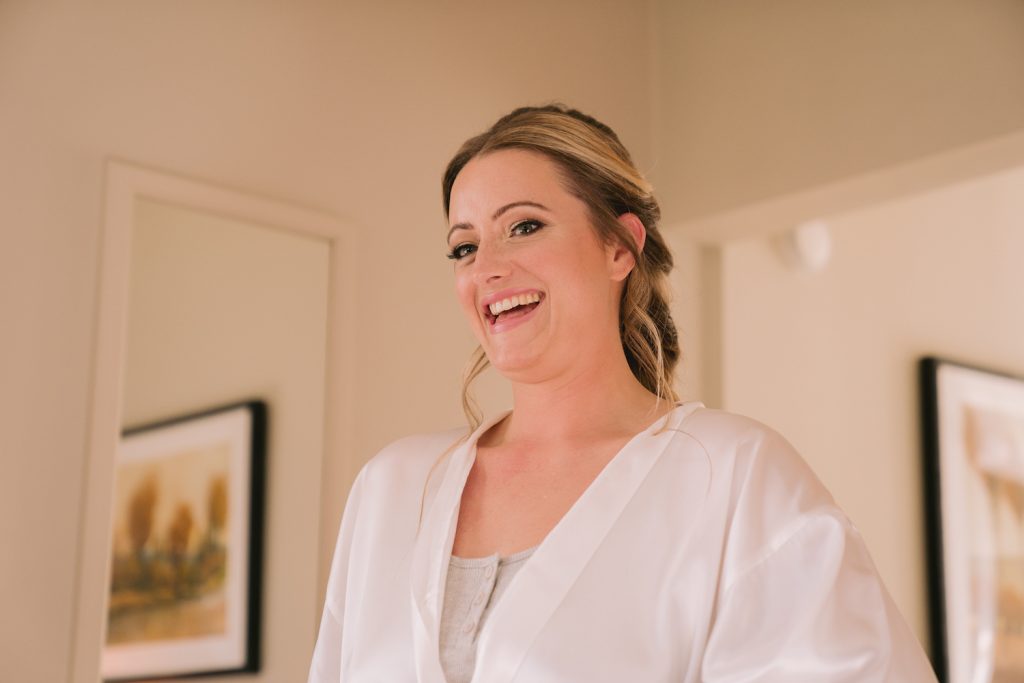 After Jessica's initial contact, she visited Maibel at her home studio. "I immediately noticed her smile!" Maibel says. While she didn't know a lot about makeup, she knew exactly how to describe the look she wanted for her big day. Maibel also advised Jessica on her skincare routine, and which makeup colours would best suit her complexion and eye colour. Jessica loved the look Maibel created for her at the trial.
Almost a year later, Maibel arrived at the venue to prep Jessica and her girls for the big day. To create the bride's look, she started by massaging moisturiser (MAC Studio Face and Body Foundation) into her skin. This lightweight foundation photographs beautifully, making it perfect for a bride. Maibel then worked on Jessica's eyes, using one of her favourite eye palettes from Anastasia Beverly Hills. These shadows have a creamy texture and are highly pigmented, which helps the makeup artist to achieve the look more quickly, and to blend the colours effortlessly into one another. At the trial, Maibel and Jessica had agreed that they would use browns and creams on the eyes, as well as a golden shimmer to enhance Jessica's beautiful green eyes. The look was finished off by adding very natural looking lashes. Says Maibel: "I will never forget Jessica's face, and the biggest of smiles as she looked in the mirror with everything complete!"
Maibel also had the pleasure or working on Jessica's lively bridesmaids and lovely mum. The wedding theme colour was rose pink, with the bride's bouquet a combination of pink and purple wildflowers. The same pink was picked up in the bridesmaid dresses, which looked wonderful on all the girls. Maibel created a complementary makeup, and also added some lashes. All the bridesmaids wore their hair in an updo, which worked well as a contrast to Jessica's soft long braid. Maibel says: "I could tell from the joyful feeling in the room and the bridesmaids' reactions to their makeup that they all felt confident in my ability to give them exactly the look and style they were hoping for. The bride, especially, looked confident and happy as she set off down the aisle (not to mention beautiful!).
Dorset-based mobile makeup artist, Maibel, specializes in bridal makeup and beauty. She is passionate about her job, and loves to help others to be creative with makeup and beauty treatments, and has immersed herself in learning a wide variety of products, skills and techniques. You can see her profile here.