We love styled shoots that allow wedding vendors to harness their creativity and show bold, free-spirited couples some alternative ideas for their big day. This glittery shoot was inspired by disco balls, glamour, and everything '70s retro. With a cool, intimate vibe, it has a fun house party feel, and features a gorgeous real life couple who are very much in love. There to help create the grooviest looks for the models was Make Me Bridal pro, Bethany Alden Hairstylist and we love the way her vintage looks are also bang on trend for modern brides. To see more from this editorial, be sure to check out the feature on Unique Rebels Union.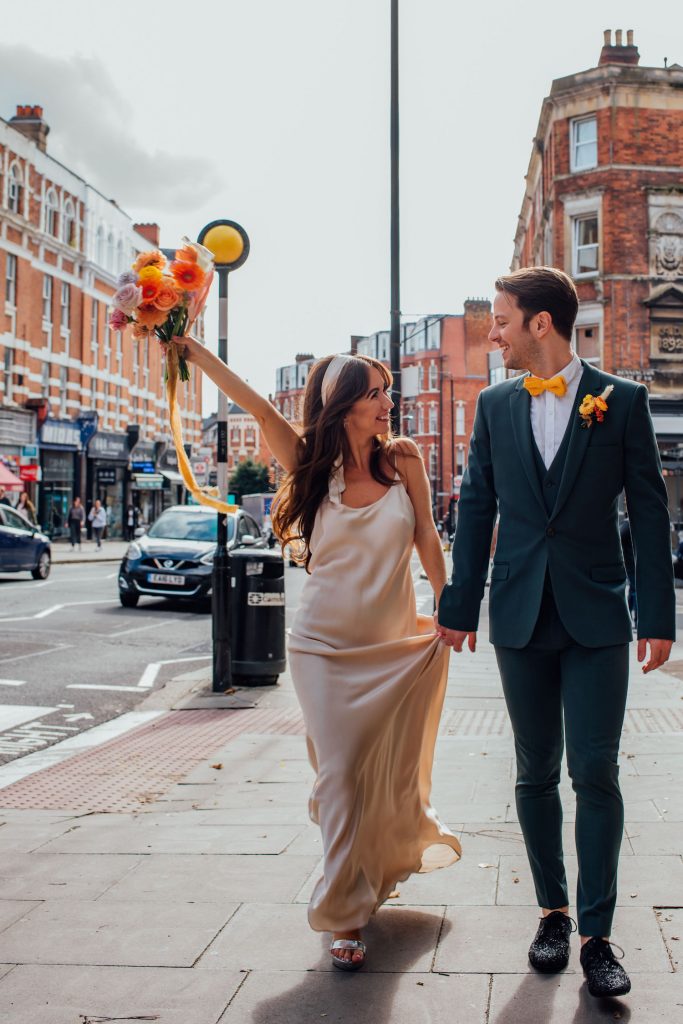 The brief for the shoot was '1970s inspired' and Bethany was more than up for the challenge! "I love creating '70s hair," she says, "big and textured with gorgeous Hollywood waves." It's a fabulous retro era to explore for bridal beauty, with iconic fashion, hair, and makeup looks to draw on for inspiration, from Farrah Fawcett to ABBA. Primarily, the '70s were all about long, cascading, free-flowing locks and great accessories, and Bethany used both elements to stunning effect. The bridal looks ranged from demure to full-scale Studio 54 glam, and different headbands and sparkly clips were used to dress up Elicia's voluminous curls and create plenty of variety to complement makeup artist Michelle Perkins' work.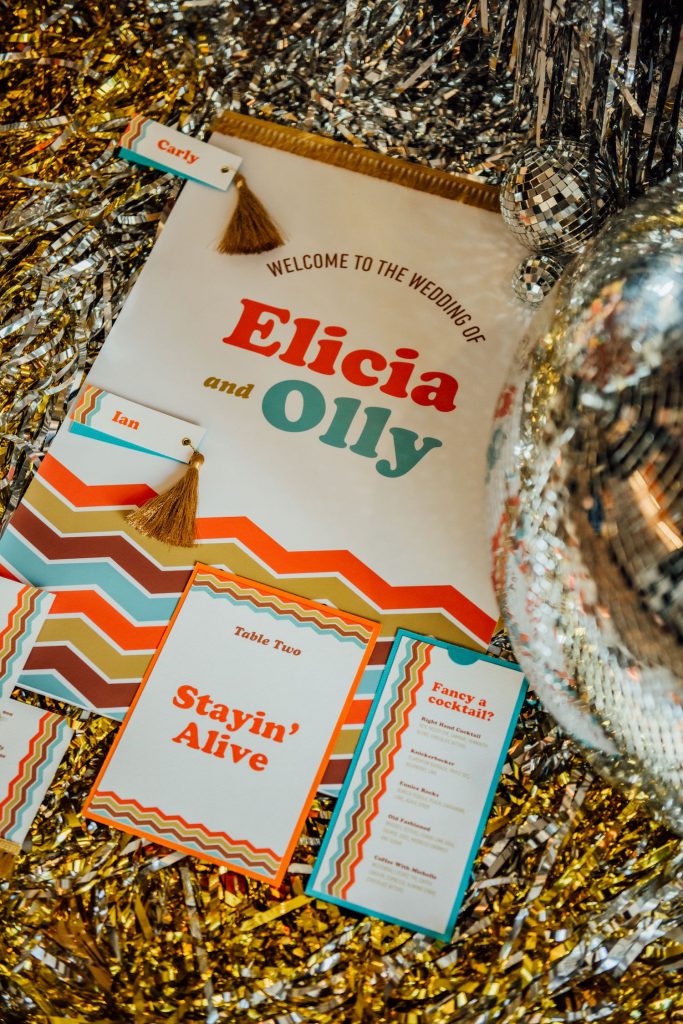 Another fun and unique aspect of the shoot was its setting in London pizza and cocktail venue, Bobby Fitzpatrick's. The space includes a velvet-decked basement lounge, a glass-fronted bar, and some very cool retro wallpaper. The palette was classic '70s shades of yellow, orange, pink, teal, and brown, with groovy florals and disco balls galore. And at the centre of it all was real-life couple, Elicia and Olly, who brought a vibrant energy to the whole day.
Bethany Alden is a leading UK hairstylist. Trained in Australia, she is based in London, and has almost two decades of experience specialising in weddings, editorial, fashion, events, and TV work. You can see her profile here.