This fresh and fabulous styled shoot in shades of soft mint and glamorous gold was sent to us by Make Me Bridal Pro, Toni Searle. The shoot was created by Jessica Fasciano, founder of The Italian Dream Destination Wedding and Events, and brought together a team of talent in the leafy surroundings of Kingston-upon-Thames. The look was one of luxury and elegance, for a couple that wants a truly customised big day. Jessica's inspiration in creating the shoot was to highlight a beautiful black bride, in response to the fact that people of colour are widely underrepresented in wedding media. Toni was key in bringing model Paryssa's bridal hair look (and that of her model bridesmaids) together. The result is truly gorgeous!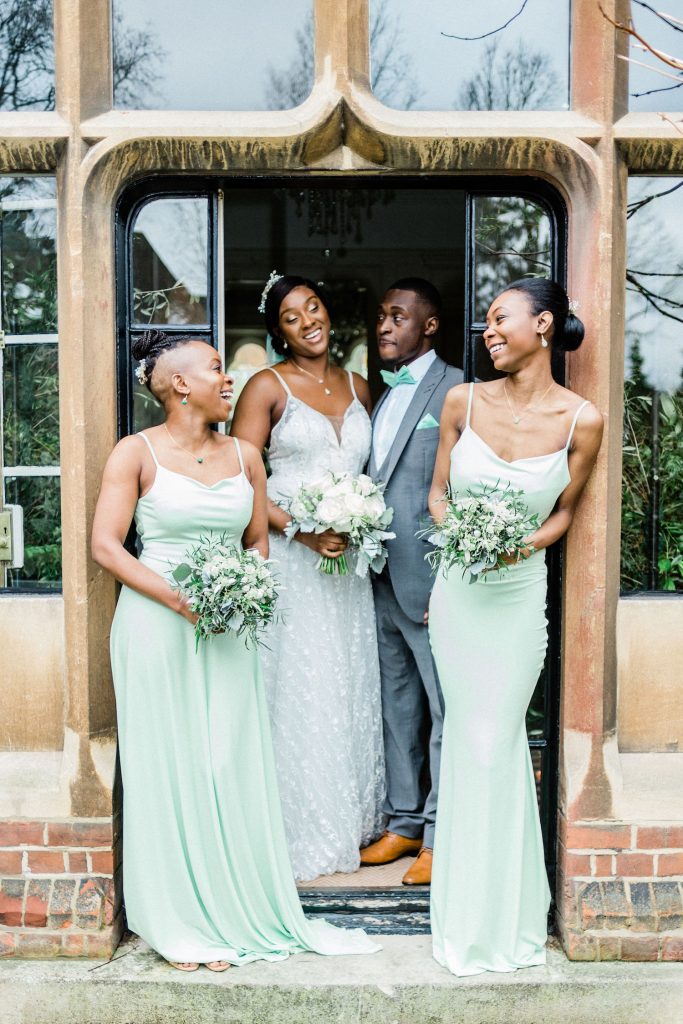 The mint and gold palette was especially chosen for this shoot, as it was not only a trendy touch, but one that would also complement the bride's fresh-faced beauty. It was all about big smiles and light-heartedness on the day, which is conveyed beautifully in the images. Toni gave her bride a chic updo, with a few soft tendrils hanging down around her face. It was embellished with a unique mint and gold hairpiece, and tucked beneath a soft mint veil – a uniquely lovely way to bring the wedding colours into the bride's look in a subtle way. The bridesmaids (Olivia and Elizabeth) wore long mint gowns, and Toni gave them sophisticated slicked-back buns to match.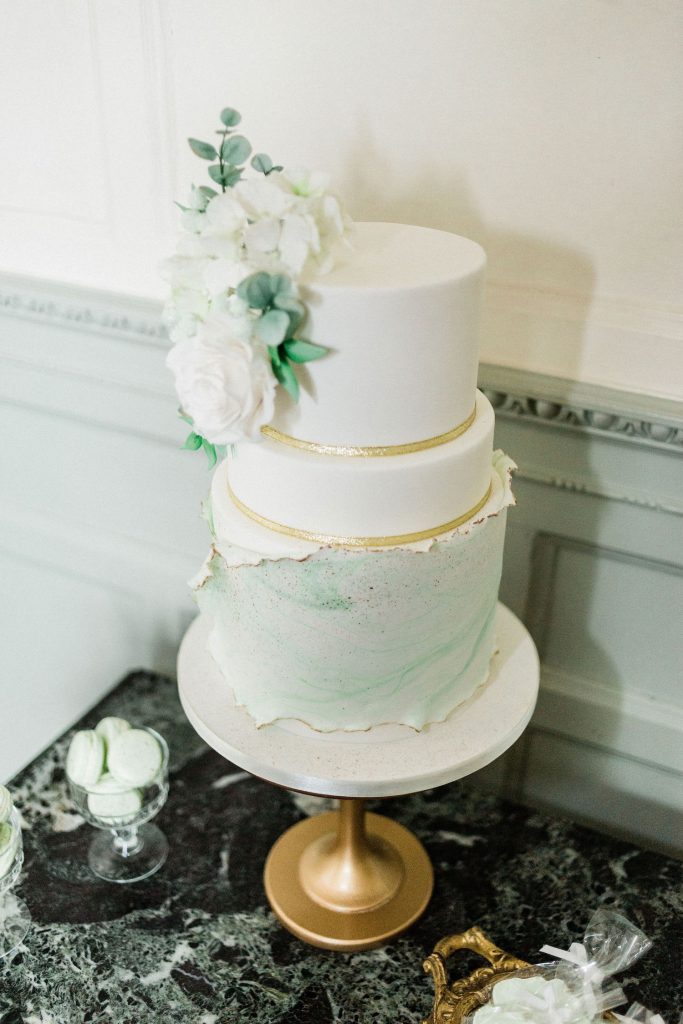 The shoot took place at the majestic Warren House, a stunning Victorian country house located in the outskirts of Kingston. It is the perfect venue for a dreamy fairytale wedding with an English twist. For the tables, gold sequins met mint linens – the perfect set-up for a sassy, chic, and sparkling bride and her groom. The look is elegant with a punchy youthful twist.
Toni Searle Beauty is based in Bracknell, in Berkshire. Over the last few years, she has developed her style to create pretty feminine looks for all brides, that serve to enhance their natural beauty. She also loves to create detail in the hair, using twists, plaits, and texture. You can see her profile here.