Get ready for some spectacular country luxe wedding inspiration! Working as part of a talented team of British wedding suppliers, Make Me Bridal hair and makeup pro, Amazing Face Dorset, helped bring this moody, ethereal editorial to life. It was inspired by the enduring myth of Ceres, the Roman goddess of agriculture and the harvest, as well as the celestial and seasonal qualities of the moon. Using a palette of earthy and golden tones, the shoot tells the story of a couple as they celebrate a magical forest wedding ceremony, as well as a celebratory woodland feast. It was recently featured on top UK blog, Love My Dress.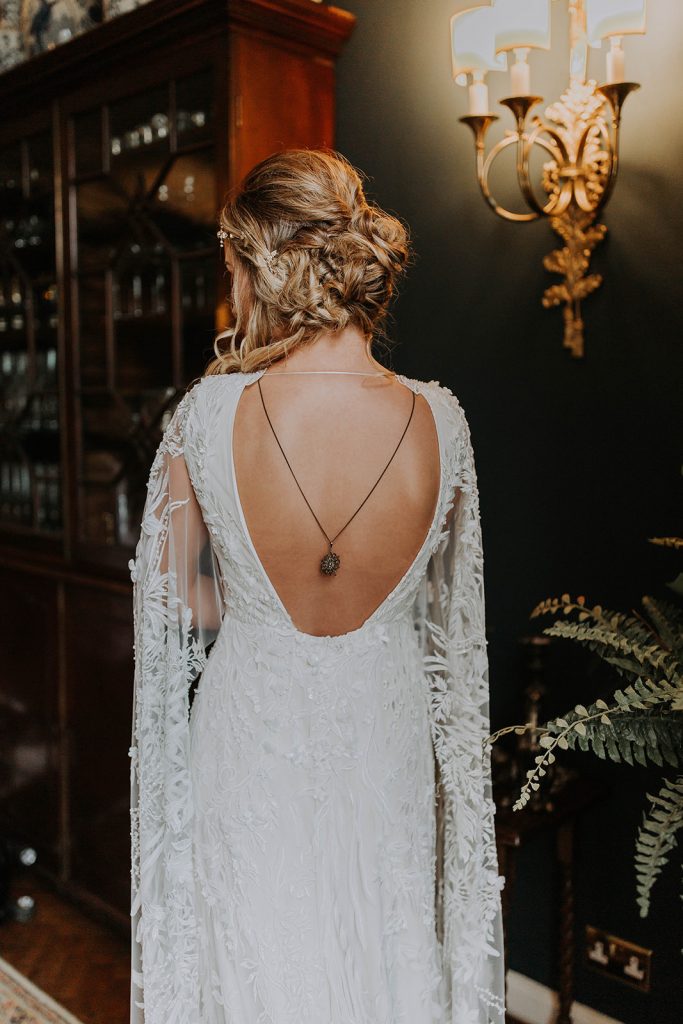 Caroline Swaffield of Amazing Face in Dorset masterminded the models' looks. For the bride, Rachel, she wanted to create a classic yet warm, 'earthchild' natural beauty. Caroline used coppers, golds, and charcoals to project a subtle celestial light into Rachel's hazel eyes with Charlotte Tilbury eyeshadow palettes. Nars 'Orgasm' blush and a moonlight golden shimmer highlight, along with an Hourglass nude lip, finished off the look. The hair was initially placed in a beautifully tangled web of woven curls, for a more sophisticated look. Later, Caroline loosened it into more natural river waves, with soft, lush, tumbling curled ends. Both looks were perfectly accented by the stunning Julita London dresses, as well as a selection of hairpieces adorned with Swarovski crystals.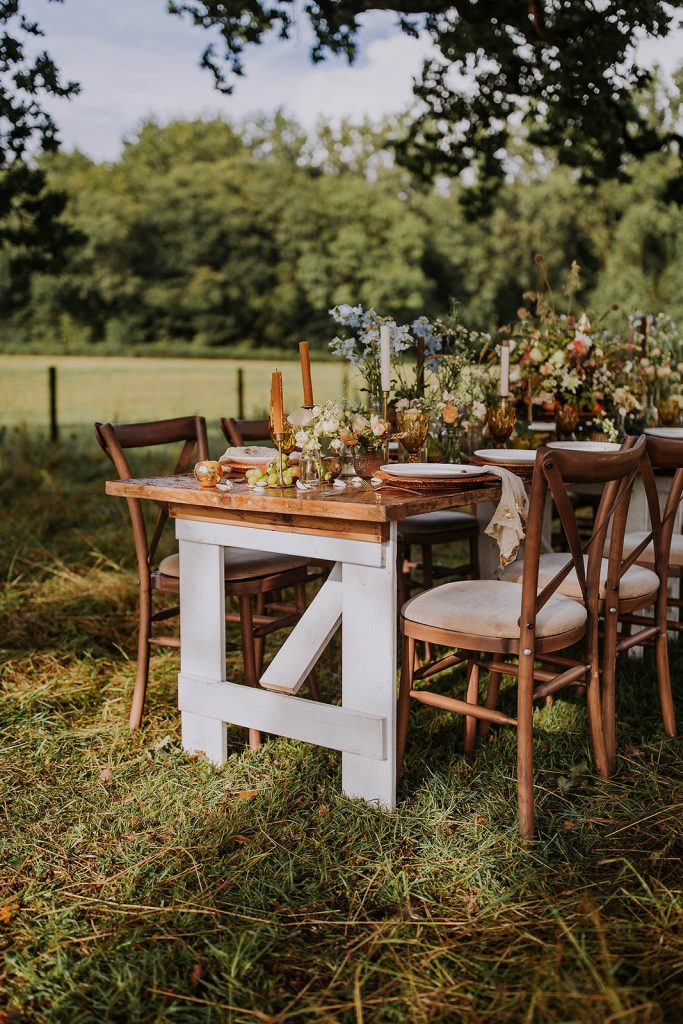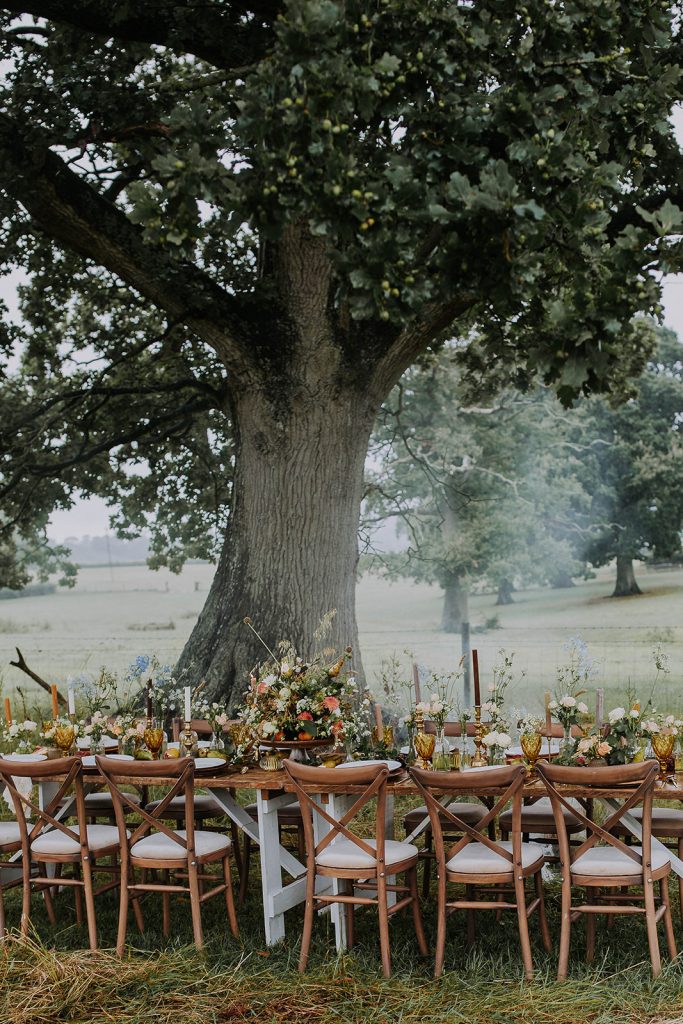 Some of the other gorgeous details included a luxuriously abundant floral bouquet, fit for the goddess of fertility. Rose gold and yellow blooms were mixed with ears of golden wheat and oats, dried bracken, and foraged Old Man's Beard. Similarly lovely arrangements were also to be found on the ceremonial bower and bridge, as well as the tablescape. Spread beneath an ancient oak tree, it was laden with hand gilded fruits and flowers, amber glassware, brass candlesticks, and rattan chargers for extra textural interest. There was also a cake decorated with textured gold, fresh flowers, and ears of corn, to evoke the harvest theme.
Caroline Swaffield has created heart-stoppingly beautiful bridal looks for hundreds of brides in her twenty five years in the industry. She is a co-owner of Amazing Face Bridal Hair & Makeup Dorset, together with Elke Everton, and the two have become recognised as some of the top hair and makeup artists in the area, using their vast experience and knowledge to bring out each bride's flawless natural beauty. You can see their profile here.