So you've found the perfect wedding dress! Now it's time to complete your bridal look, including accessories, shoes, and of course, hair and makeup! But did you know that the style of your dress – particularly the neckline – is an important factor in selecting your perfect bridal hair? It's important that these elements work together to show off your dream dress to its full advantage.
One of the most enduringly popular necklines for a wedding dress is the classic strapless silhouette. Whether it's slightly curved into a sweetheart style or clean and straight across, this is a flattering look that shows off your shoulders, arms, and collarbone as well as any statement bridal jewellery. The strapless wedding dress also happens to be the easiest to match with a flattering hairstyle. In fact, it's incredibly versatile and you can wear almost any style that suits you. However, there are a few bridal hairstyles that really are showstoppers when paired with a strapless gown. Here are four of them, along with some beautiful inspiration from the Make Me Bridal pro artists.
Long and Loose
If you prefer wearing your hair down then this is the perfect style for you! With a strapless gown, there is a lot of bare space above the chest. Wearing your hair long and loose will balance this, creating a harmonious effect on the eye. The simplicity of a hair-down do can also make for a lovely contrast if your dress has a lot of detail or structure. The texture is up to you, from beachy waves to sleek and straight to a bouncy blowdry – all look fabulous with a strapless neckline. Or why not opt for one of the hottest bridal hair trends right now and ask for Hollywood waves?
Half Up Half Down
If you love the way that long hair creates balance with a strapless dress but still want to keep hair off your face, then a half up half down do is the best of both worlds. Whether you wear it soft and romantic or sleek and effortlessly cool, it's always flattering. You can also dress up a half-up hairstyle with flowers, a pretty hairpiece, or details like braids and twists. And, if you're planning to wear a veil, the style will also provide for easier and more secure placement. What's not to love?
Classic Chignon
If you have your heart set on an updo, the beauty of a strapless wedding dress is that hair-up styles can work just as well, especially if you create balance with a statement accessory or necklace instead. An updo will also really flaunt your shoulders. While many up-styles will work here, including a preppy ponytail, there's something about a classic low chignon that just looks so timeless and elegant with this neckline.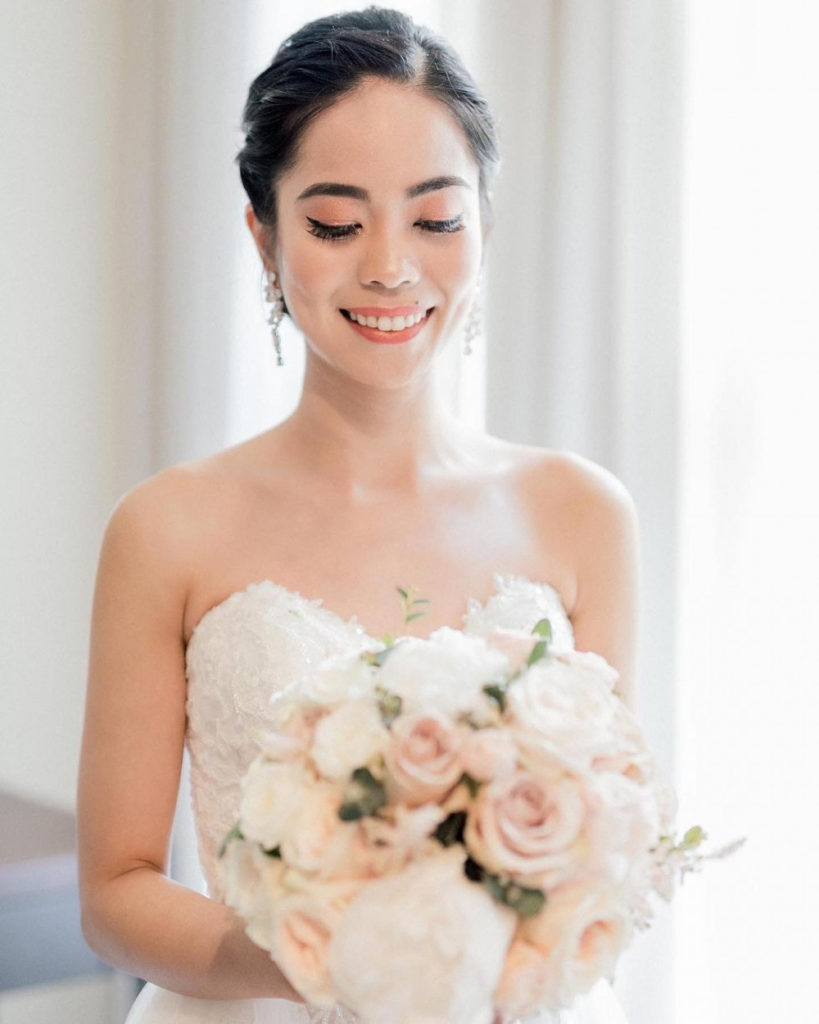 Ballerina Bun
If your wedding is formal, then another updo option that works beautifully with a strapless neckline and will really elevate your look and make you feel like a princess is a high bun. This will elongate and show off your neck. But this is one look where it's important not to go subtle with accessories. Whether you sport a regal tiara, a funky headpiece, a chunky necklace, or statement earrings, this is the style that will wow.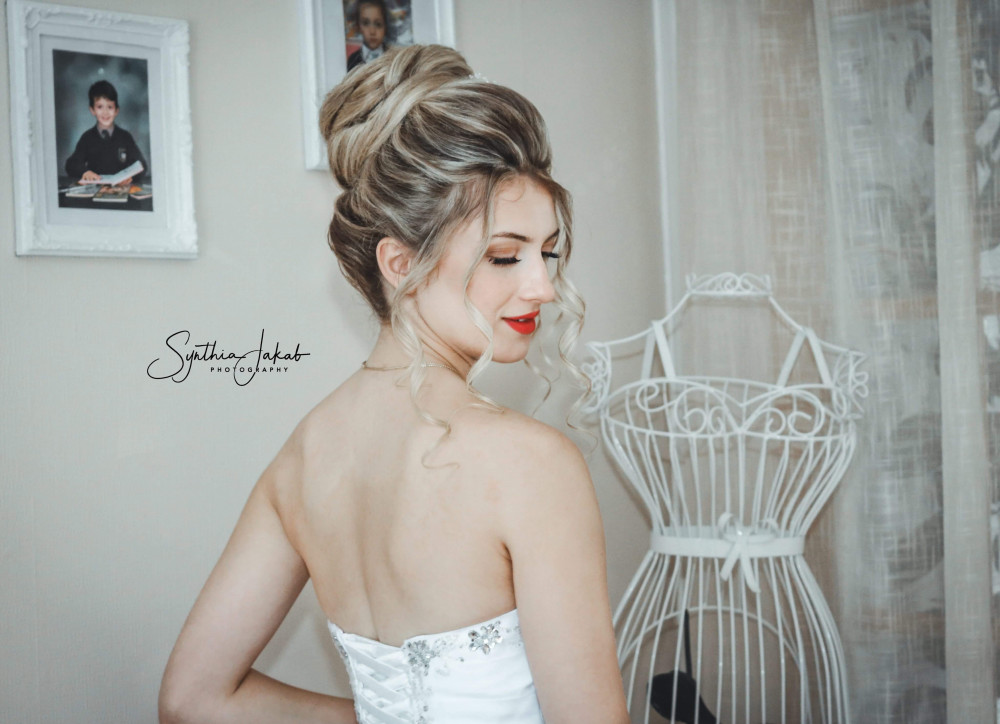 Whether you're wearing a strapless wedding dress or something completely different, the most important thing is to talk to your professional hair stylist before the wedding. Let them know what your gown looks like, and they will be able to give you a few options to consider at your trial.