Inspired by starry skies and the summer solstice, an expert team of wedding suppliers (including Make Me Bridal pros, Lynsay Gerry Makeup and Toni Johnson Hairdressing) headed to the magnificent Doune Castle in Scotland to bring their star-crossed styled shoot vision to life. With a palette of moody galactic shades, luminous makeup, and moon goddess-worthy gowns, the end result is nothing short of heavenly!
To create a celestial glow, Lynsay prepped the brides' skin using cult skincare favourite, Weleda Skin Food. One of the models had the most beautiful freckles, which Lynsay wanted to shine through, so she followed the moisturiser with a water-based foundation and cream complexion products. She then opted for a rustic gold eye look, inspired by the stars in the deep night sky, and finished off with a glossy deep nude lip.
The shoot venue, Doune Castle, is particularly romantic. It has served as a film location for Outlander, and as 'Winterfell' in Game of Thrones, as well as in several other iconic films. It has also featured in several literary works, including a novel by Sir Walter Scott.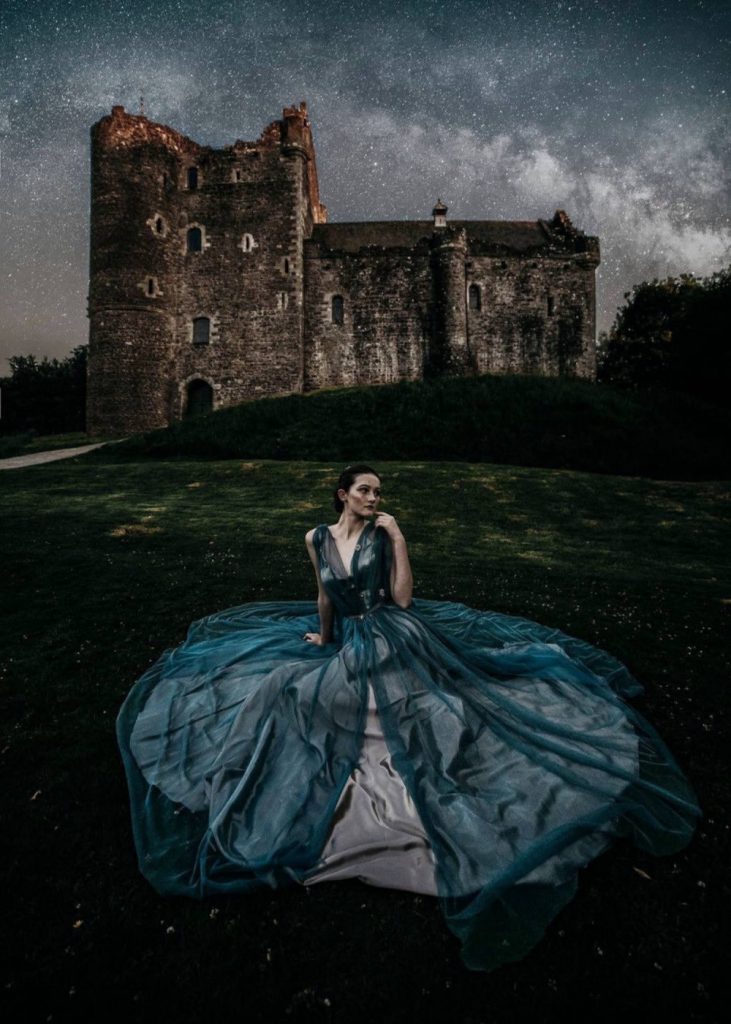 Lynsay is a Perthshire based makeup artist who aims to create timeless, elegant looks that enhance the most flattering features without 'masking' the face. She works on a freelance basis, and is happy to travel to cater to her clients' needs. You can see her profile here.