We're getting all the summer vibes from this gorgeously tropical styled shoot, which features the makeup talents of Make Me Bridal Pro, Raj Basi. The idea was to create an Anglo-Asian fusion wedding that was focused more on understated elegance than opulent grandeur, and would appeal to a couple who are keen to express their personalities through their style choices. The result is a heady mix of late summer tropical meets English countryside, and while they are two completely different worlds and aesthetics, they combine seamlessly here. Raj reflected this with a beautiful bridal look that bridged the two halves of the whole, and transitioned perfectly from western to Asian bridal attire. This shoot was featured on award-winning wedding blog, NuBride.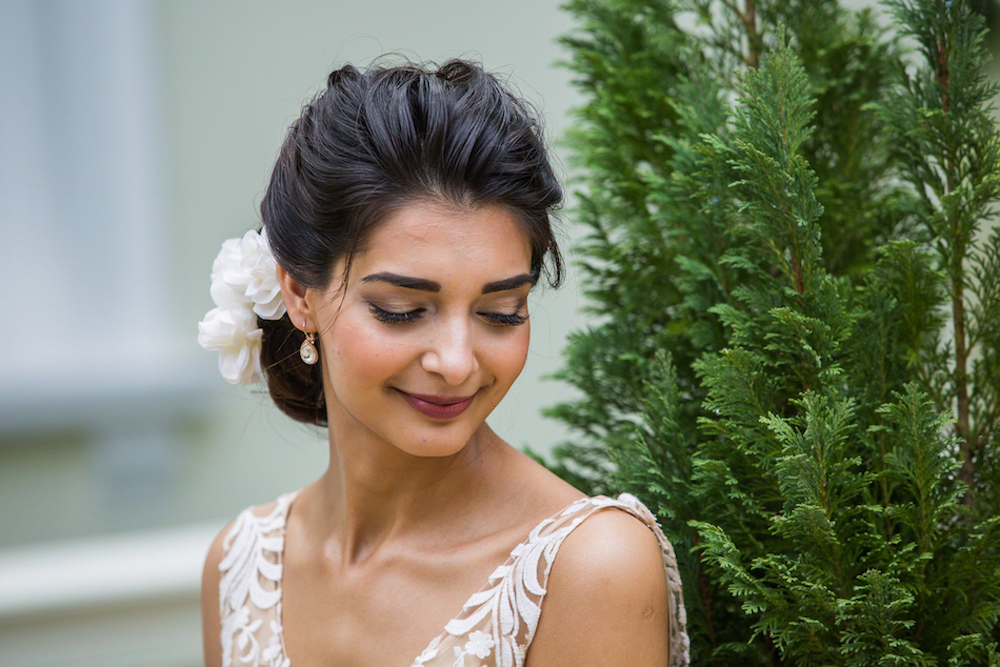 Raj says her vision for the bride was clear from the start. To complement the aesthetic of the shoot as a whole, she decided to keep the bridal look fresh and clean, and focused on beautiful real skin and a healthy complexion. A simple change in lip colour provided the transition point from one look to another. This relaxed but radiant natural look provided a balance to the bold prints and colour used in the décor, as well as the beautiful printed walls of the venue's ballroom, the bold linens, and the bright Asian attire. She says: "It made sense to create a look that would fit the kind of bride who can confidently pull off such a unique sense of style choices for both herself and her wedding as a whole, rather than conforming to more common ideas." For the hair, Lisa Griffiths styled it to be suitable for a traditional dupatta as well as working well with the embroidered bridal gown, without having to be completely restyled.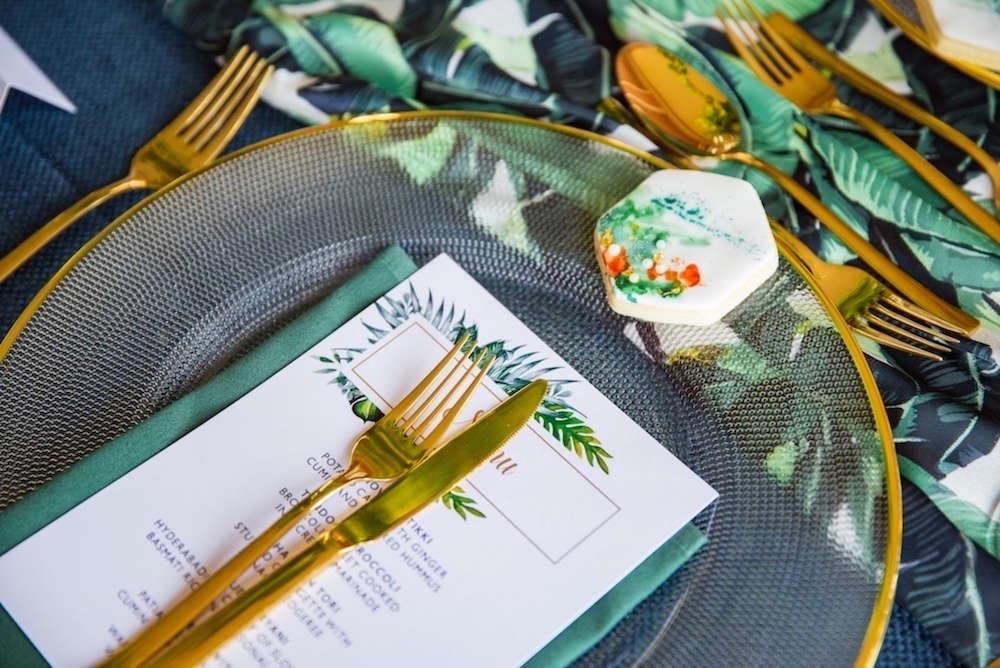 When it came to styling the shoot, gold detailing provided a unifying thread across the different elements, as well as adding a luxe feel. Bright, tropical colours were chosen, in line with the bold celebratory hues that are traditionally seen at Indian weddings. A cool base of indigo blue really allows these colours to pop, and harmonises well with the green silk runners. Mini tabletop easels were placed among the folds of the fabric, while matching silks were hung along the backs of each chair.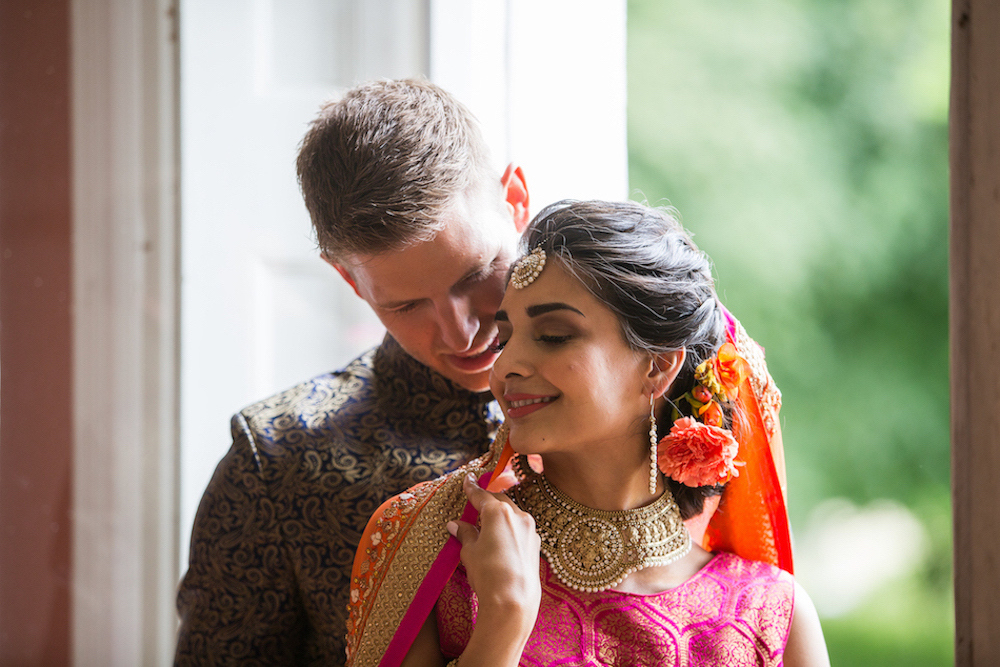 Hampshire hair and makeup artist Raj Basi specialises in both English bridal and Asian bridal styling. She believes that the preparation process should become a part of your happy memories of the day, and her wealth of experience helps to put her brides at ease while achieving a beautiful bespoke look for each one of them. You can see her profile here.